It's a dog-eat-dog world in the smartphone market, and only a handful of names have managed to remain on the list of top brands. LG, despite reporting consecutive losses ten times in a row, has managed to produce top-tier devices that have won the hearts of smartphone fans and critics globally.
The company has had a fair share of peaks and drops in the industry, and it hasn't made as much of an impact as it would have wanted to. Despite this, it has managed to obtain a significant position among the top ten mobile phone brands in the world. The company also has some of the most outstanding gadgets anyone can own.
From being the flagship bearer of the Quad HD display and the unique back button to showcasing several experiments in modularity, LG clearly does not shy away from taking risks and chances. Apart from flagship offerings, the company also boasts a wide spectrum of options that can fit anyone's budget. Here's a list of the best LG phones money can buy in 2018:
LG G7 ThinQ
This smartphone is one of the more recent releases from LG. It's a successor of the former LG G6 series and the first of their smartphones listed under the ThinQ BRAND. The phone features a Qualcomm Snapdragon 845 processor with 4GB RAM and up to 64GB storage in the US. In other regions, buyers have the option of choosing the phone with 6GB RAM and up to 128 GB storage. The screen is 6.1 inches with an LCD display. The screen is bright with 1000 nits, which means you can use the phone perfectly well under direct sunlight.
Music lovers will love the phone as it has an in-built Boombox feature that converts the interior of the phone into an acoustic chamber. This enables the phone to have sound clarity at the highest volume. The phone uses a 'Voice Resilient Voice Recognition' technology that allows it to pick voice commands even in the noisiest of environments and up to sixteen feet away. The camera is also quite impressive; it has two 16MP rear cameras and an 8MP front camera that support the portrait mode. The only issue with the phone is the 3000 MaH battery which is much smaller than the previous phone version, the G6.
Additional specs include:
3,120 x 1,440 resolution screen with 538 ppi
MicroSD expansion up to 2TB
Android Oreo 8.0
153.2 x 7.9 x 71.9 mm
Weight: 162 grams
LG V30+
The LG V series is well-known for its content creation capacities. Its ability to take still photos, advanced video tools, multiple shooting modes and manual controls make it an ideal choice for such work. The V30 series has dual cameras with standard focal lens length and a super wide-angle lens. This is well paired with slow-motion and 4K resolution shooting modes.
Photography is not all this gadget has to offer, it also comes across as a great all-around phone with a compact sleek design matched with fast performance. It has all the necessary features of a good smartphone and additional key features such as wireless charging, water-resistance and so much more. The phone is still relatively new, (less than a year in existence), so prices are still on the higher side. Its price is, however, still within the average new smartphone range ($550 - $800). Buyers also get to choose from a wide range of colours - silver, blue, violet, black and raspberry rose.
Additional specs include:
Size: 6.0 inches,
Android Nougat 7.1.2 upgradable
1440 X 2880 resolution screen 18:9 ratio
158g weight
Back camera: 16 MP + 13 MP
Front camera: 5 MP (f/2.2, 1/5")
128 GB + 4 GB RAM
Multitouch
LG Q7 Plus
They say the LG Q7 plus is the best and most affordable phone of 2018. The phone has barely been around for a few weeks and users are already raving about its performance. It comes with 4GB RAM and 64GB storage, for the LG Q7 Plus offers, and 3GB RAM, and 32GB storage for the normal LG Q7. It's an improved version of the Q6 but has maintained the same sleek and elegant and lightweight design. The phone comes with an additional external storage capacity of up to 2TB, via a MicroSD card. The 5.5-inch screen has FHD+FullVision display capacity, running on 2,160x1080 resolution. The processor is Snapdragon 450 which is the latest version in the smartphone industry today. It is also powered by a 1.8GHz Octa-core chip and a 3000mAh battery. The phones run on the latest Android Oreo 8.0.
We can't review a phone without mentioning the camera quality, especially if it is as impressive as that of the LG Q7 Plus. The rear camera is 16MP with an automated Phase Detection Auto Focus, this makes the focus 23% faster than previous phones by the company. The front camera is 5MP and has a selfie lens that can capture up to 100-degree wide-angle pictures. This makes it perfect for large group pictures. Users also get to take selfies much easier with the shutter button placed at the rear of the phone, which also acts as a fingerprint sensor.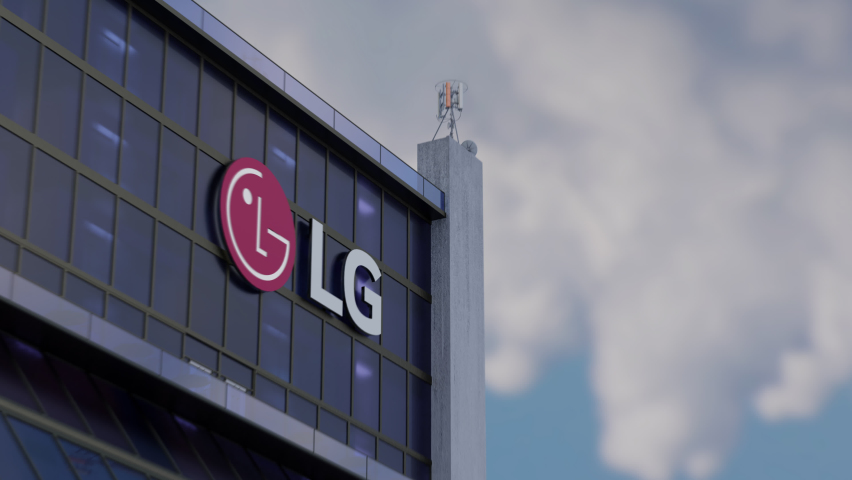 The sound quality, just as expected, is quite impressive. This little gadget contains a DTS:X 3D Surround Sound that gives the users virtual surround sound with a total of 7.1 channels. The company went the extra mile to perfect the audio system by adding a Hi-FI Quad DAC that can be used by high-end headphones, to cut off any distortion and deliver the best sound clarity to the user. At the listed price, this phone is bound to give you much more than your money's worth.
Additional specs include:
QLens feature
Strong body frame that passes 14 MIL-STD 810G test used by US military
Water and dustproof
Rear fingerprint scanner
Weight: 145 g
Colours: black, blue and violet
Rear fingerprint scanner
Weight: 145g
That's it.